My team is incredible. I think of them as my sisters and, now that I'm older, my daughters, as well. We love to laugh and joke around with each other and our patients. While we're serious about dental care and oral health, we don't take ourselves too seriously!
My team is composed of skilled professionals who take pride in their work. I know things are going to be done right, so I don't need to micromanage them. In addition to their professionalism, my team members are warm, compassionate, and friendly. They genuinely care about our patient family and want only the best for each person we have the opportunity to treat.
~ Dr. Brian Kruger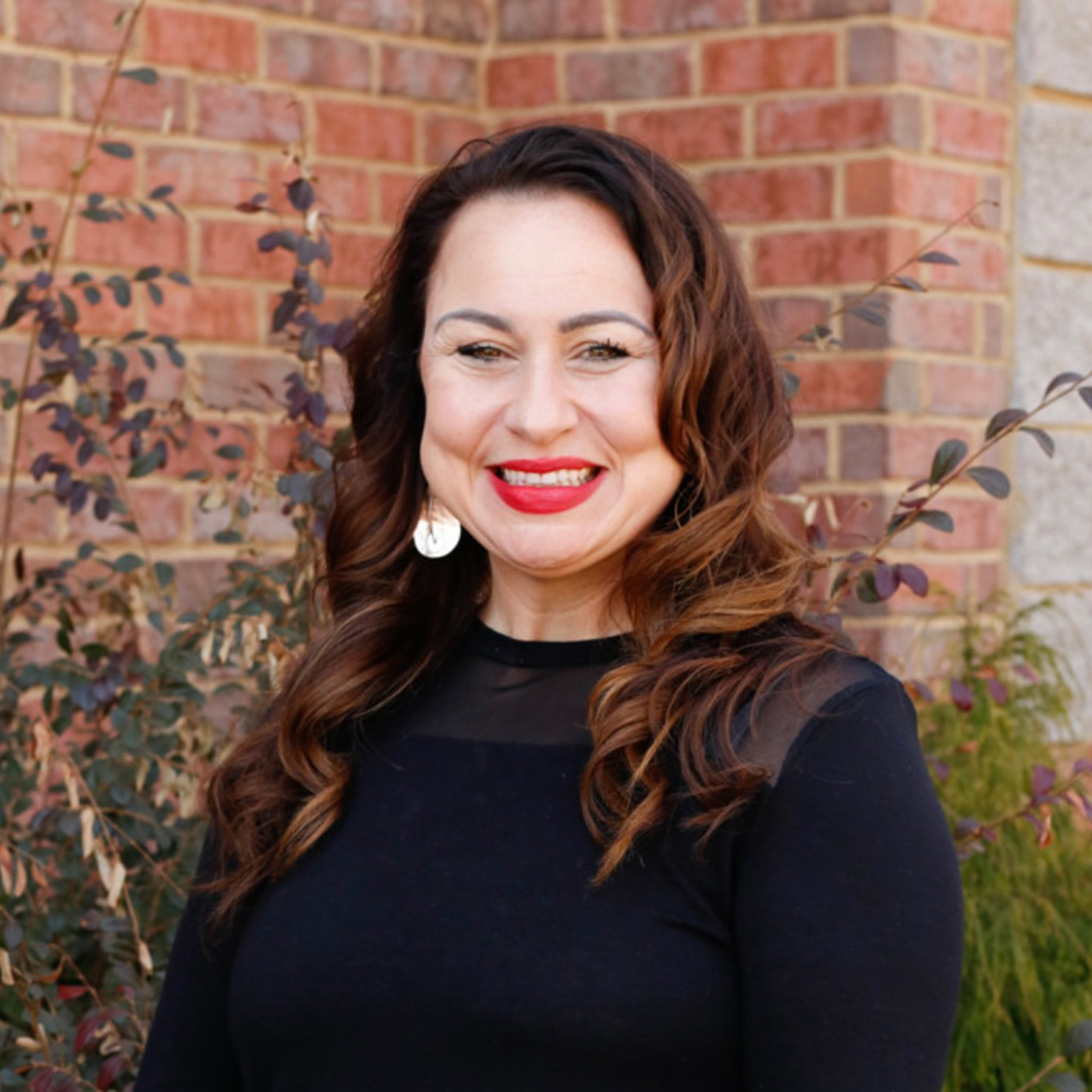 Barb
Office Manager / Registered Dental Assistant
I love my patients and coworkers and appreciate working four days a week so I have more time with my family. In addition to assisting Dr. Kruger in all patient care, I take care of the patient checkout process. I also organize our office meetings and handle business matters.
My career in the dental field started in 2000. After working front desk for a few years, I attended Nashville State and joined Simply Smiles in 2008. Dr. Kruger is a patient-oriented doctor who truly cares about people's best interests. And our office staff has fun while meeting goals and keeping our patients' needs first.
My husband, Bubba Graves, is a Mt. Juliet native, a lieutenant for Smyrna FD, and a real estate agent. We have two grown children who are married, and a beautiful 11 year old daughter still at home. I love to read and run, especially races and half marathons. We love being active and spending our free time in our church at 109 Church of Christ.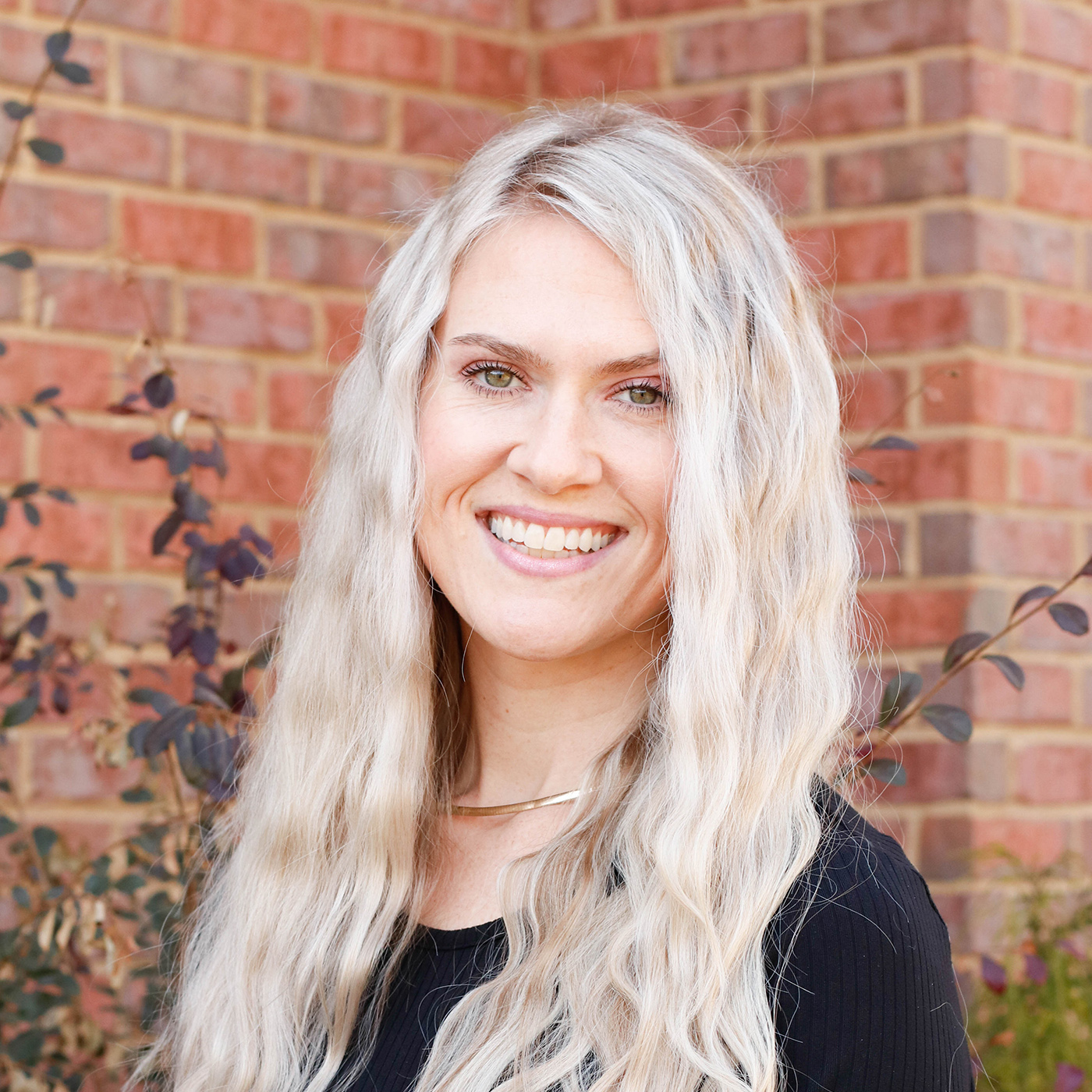 Christie
Office Administrator
I am happy to make sure our patients are getting the best dental experience with our office. Everything I do is focused on keeping the front office running smoothly to the benefit of all. I handle appeals and credentialing and support our staff.
I started my career at Simply Smiles in 2013. Dr. Kruger is kind, thoughtful, and very dedicated to his patients' safety and health. That's true of everyone on the team. We are always laughing and enjoy one another's company, but we're serious about taking care of our patients.
Outside of work I enjoy hiking, spending time with friends and family, practicing yoga, working out, and good TV shows.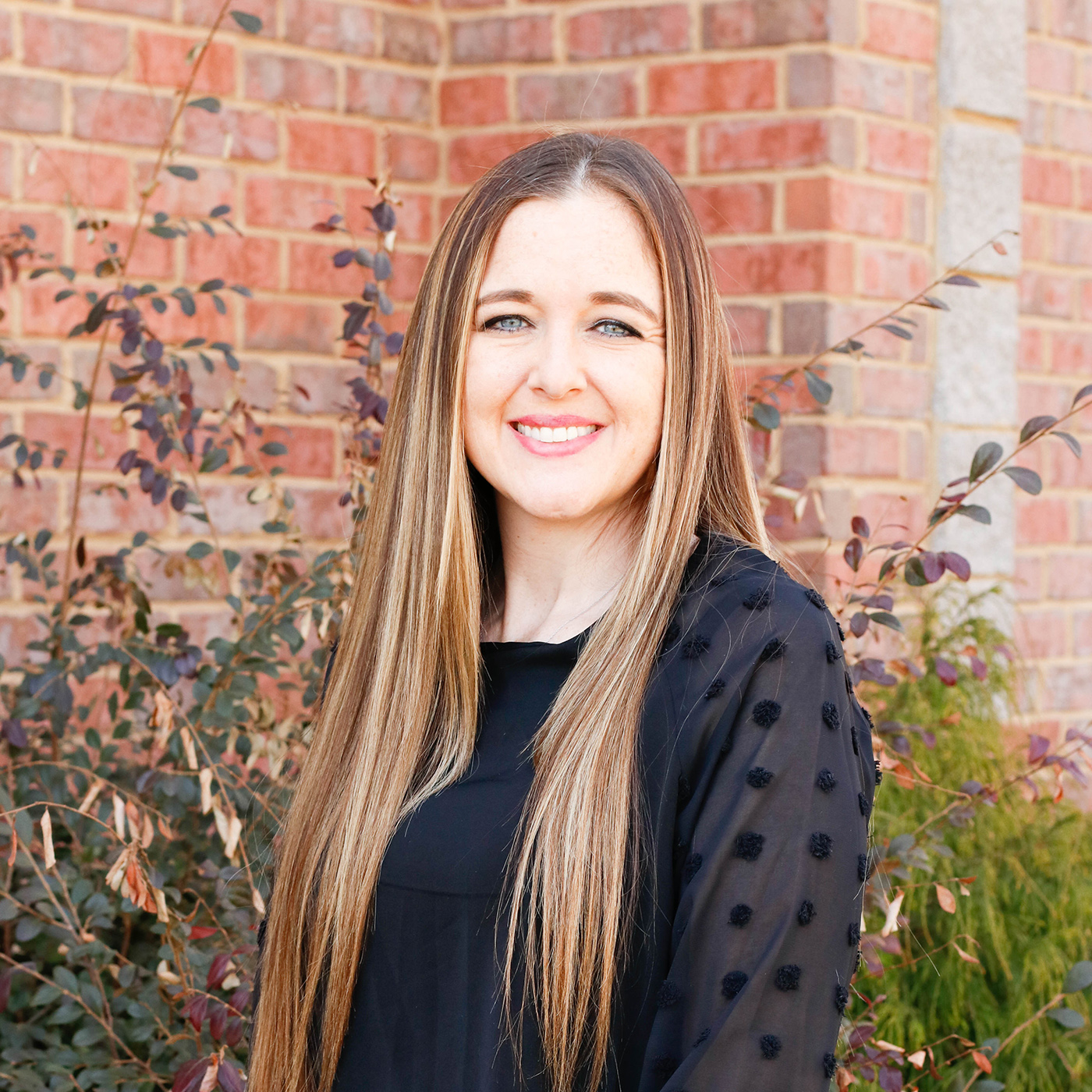 Jennifer
Scheduling/Insurance Coordinator
I enjoy working at the front desk, as I greet and chat with our patients, catching up on the latest happenings in their lives. In addition to welcoming patients, I assist with scheduling and handle insurance matters, including verifying benefits.
I started working as a dental assistant in 2004 and then transitioned to the front office. In 2020, I was invited to join Simply Smiles, and I love being part of a great team. We are all very friendly, outgoing, and communicate well with each other. It doesn't feel like work when you're with friends, and that means we're able to provide a pleasant experience for our patients.
I enjoy spending my non-work hours with my husband Brandon and kids, Saydee and Bowen. In the summer of 2021, I started coaching cheerleading with my daughter at MJ Youth Football and Cheer and found that I loved it! I enjoy watching college football – Go Gators! – and going to bingo.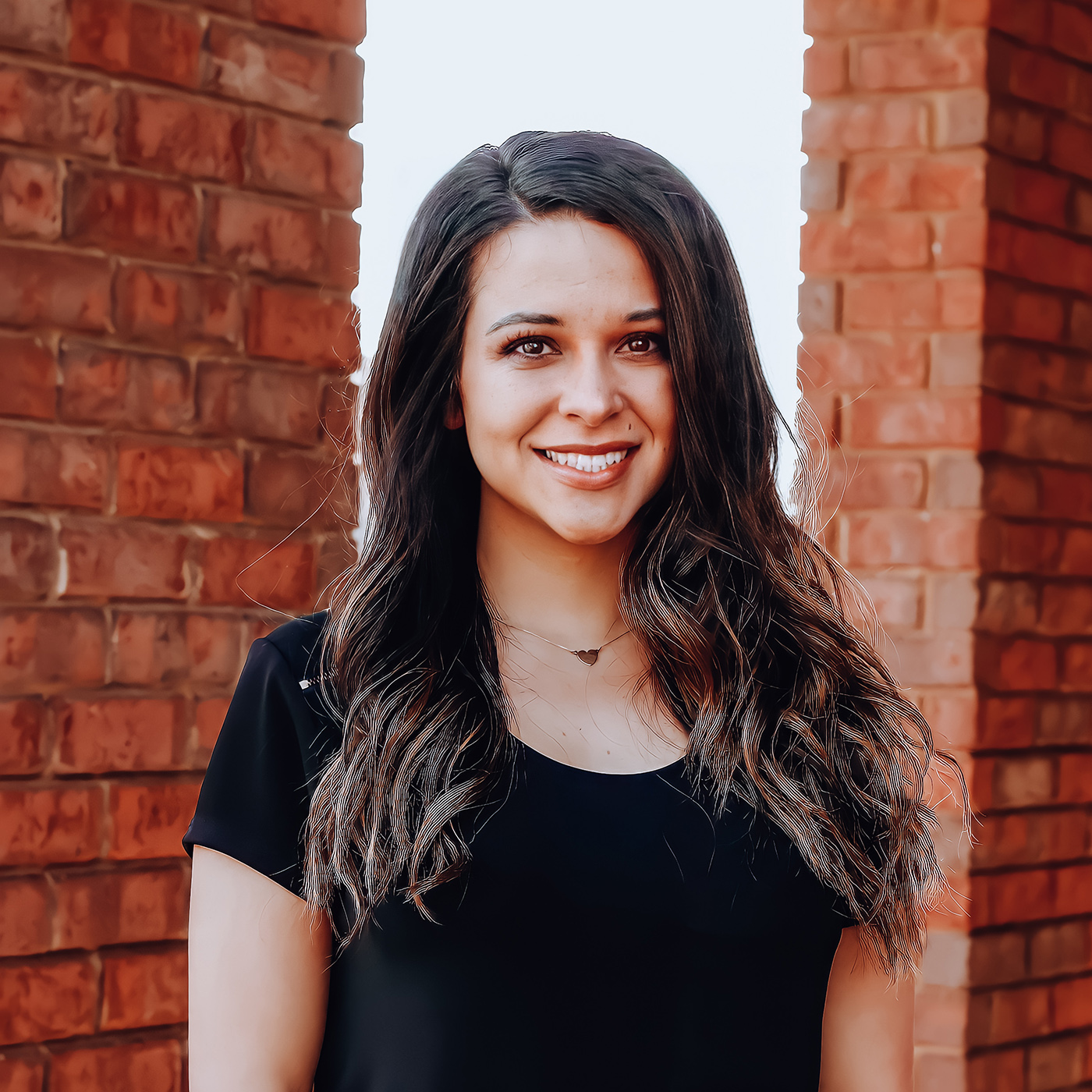 Danielle
Expanded Function Dental Assistant
I really like helping people become confident in their smiles. I work in the clinic, where I assist Dr. Kruger with various procedures, including placing fillings.
I started in the dental field in 2008 and in addition to being an EFDA I have specialized training in sealants and coronal polishing. I found my professional home at Simply Smiles in 2015. This is a friendly, caring office and my coworkers and our patients are like family to me.
When not at work, I love spoiling my mini-Aussie, Mia. I also love anywhere warm, enjoy yoga and working out, and can often be found binging on Netflix or lost in a good book.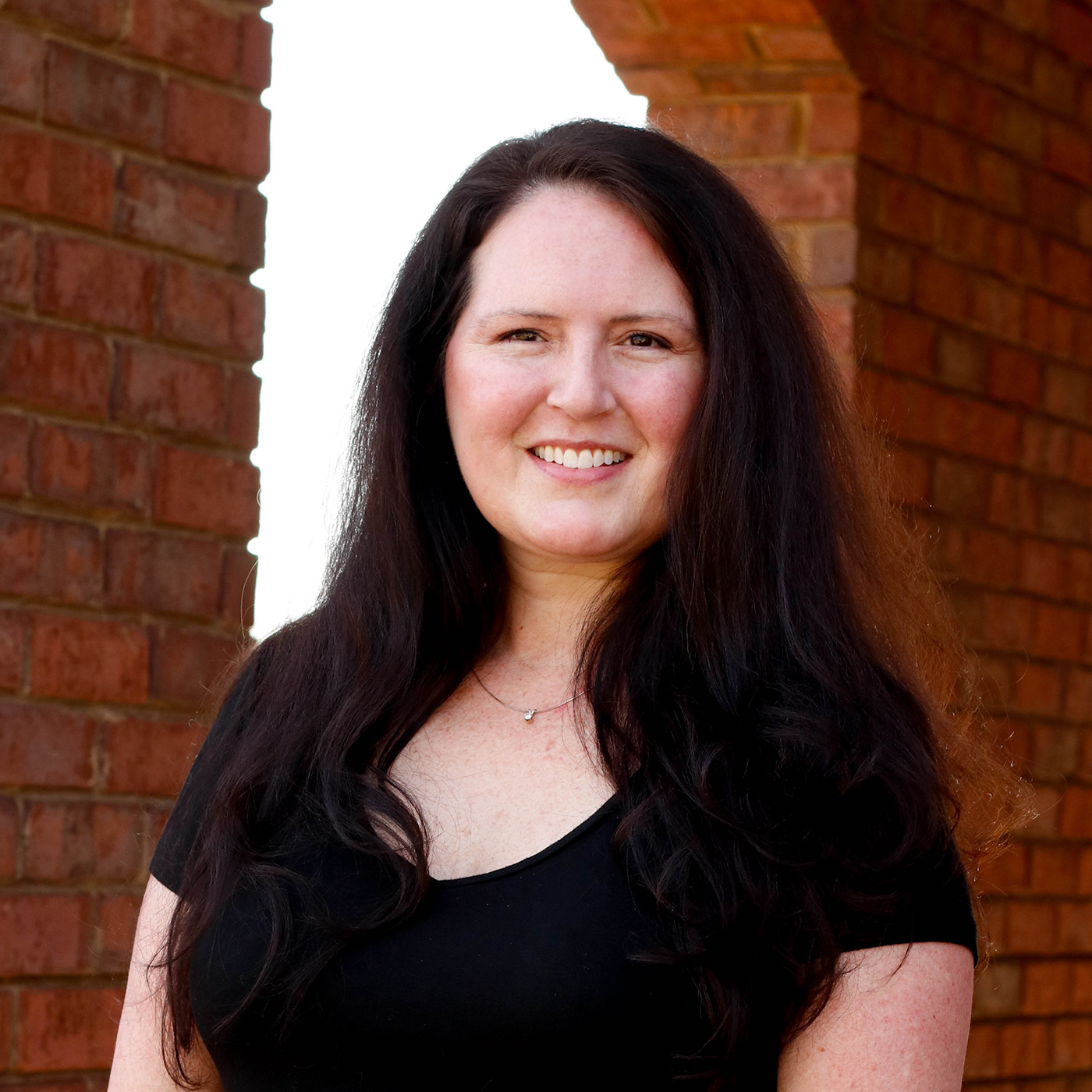 Heather
Registered Dental Hygienist
I really enjoy building relationships with patients and helping each realize the mouth-body connection. In addition to patient education, I provide dental cleanings, preventive, and maintenance care.
I started my career in 1997, am a Certified Dental Assistant, and hold an Associate degree in Dental Hygiene and an Associate in Math and Science. I joined Simply Smiles in 2018 and love being part of a practice where everyone is friendly, knowledgeable, and goes the extra mile for patients.
My husband Rob, myself, and our two children moved to Mount Juliet in 2005 and couldn't be happier with our decision. Our two younger boys are very involved in Boy Scouts and soccer. And our two older kids have given Rob and I four grandchildren, so our lives are filled with family happenings. In our spare time we love family camping trips, hiking, skiing, and other outdoor adventures. I also enjoy crafting and reading.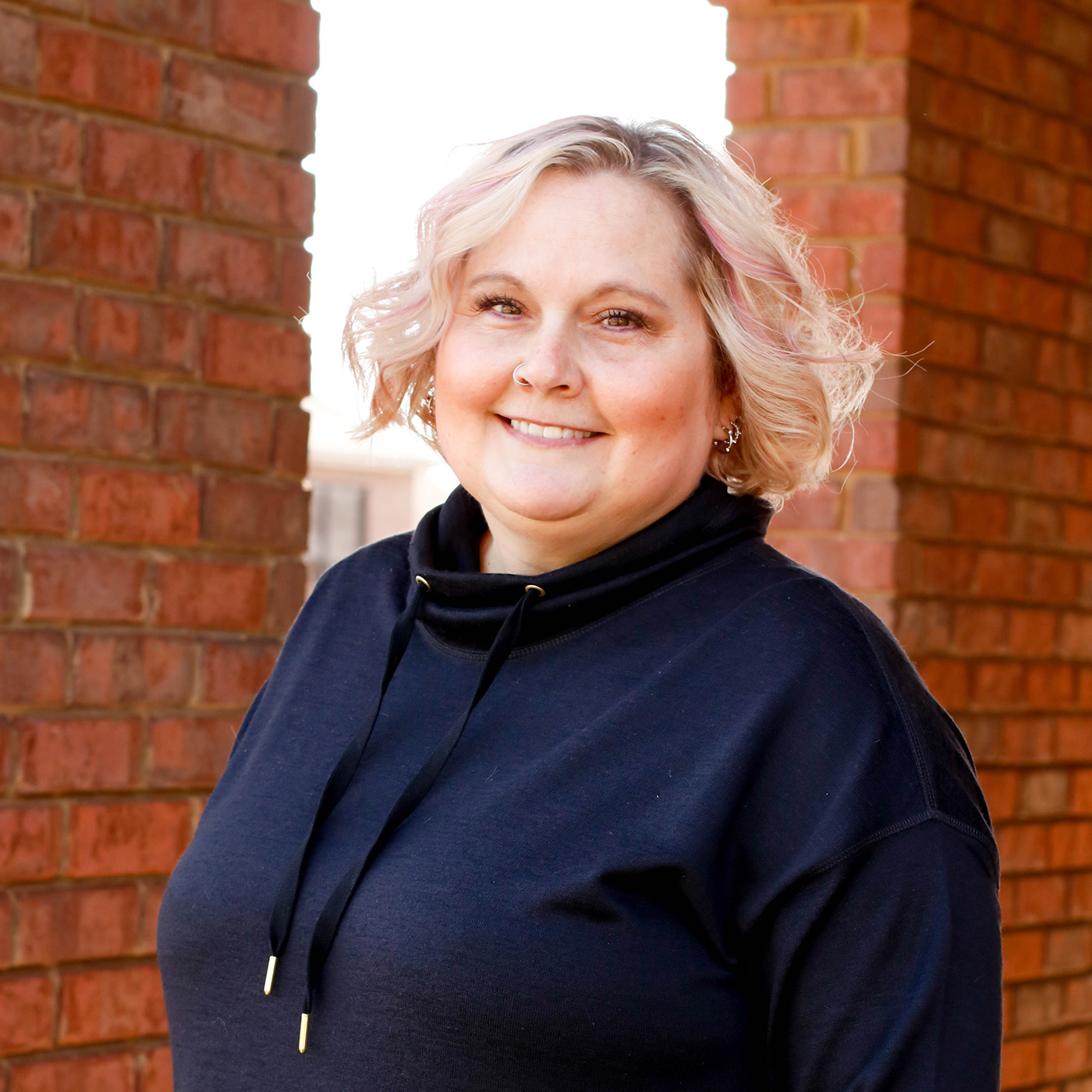 Kristi
Registered Dental Hygienist
I enjoy building patient relationships and helping people take control of their oral health. As a hygienist, I am a healthcare provider that is a co-partner with Dr. Kruger in providing patient care. My job includes healthy mouth cleanings, periodontal therapy, taking X-rays, and educating patients.
I've worked in the dental field since 1990 and am a college graduate with more than 30 years of experience in both general and periodontal practices. In 2019, I joined Simply Smiles and love that Dr. Kruger is a very easy-going dentist who takes pride in his quality of care for our patients. That feeling is shared by my coworkers, who are the best! They place patient health and comfort before everything else.
Beyond oral health, family is my passion. My husband of almost 30 years, Wes, and I have three sons. They are in college and the military. At home we have three dachshunds who are our babies: they're known as the Nerd Herd. We love spending time outdoors and traveling. I also enjoy serving on the Policy Committee for Wilson Counties Schools, volunteering in our schools, and being an education advocate.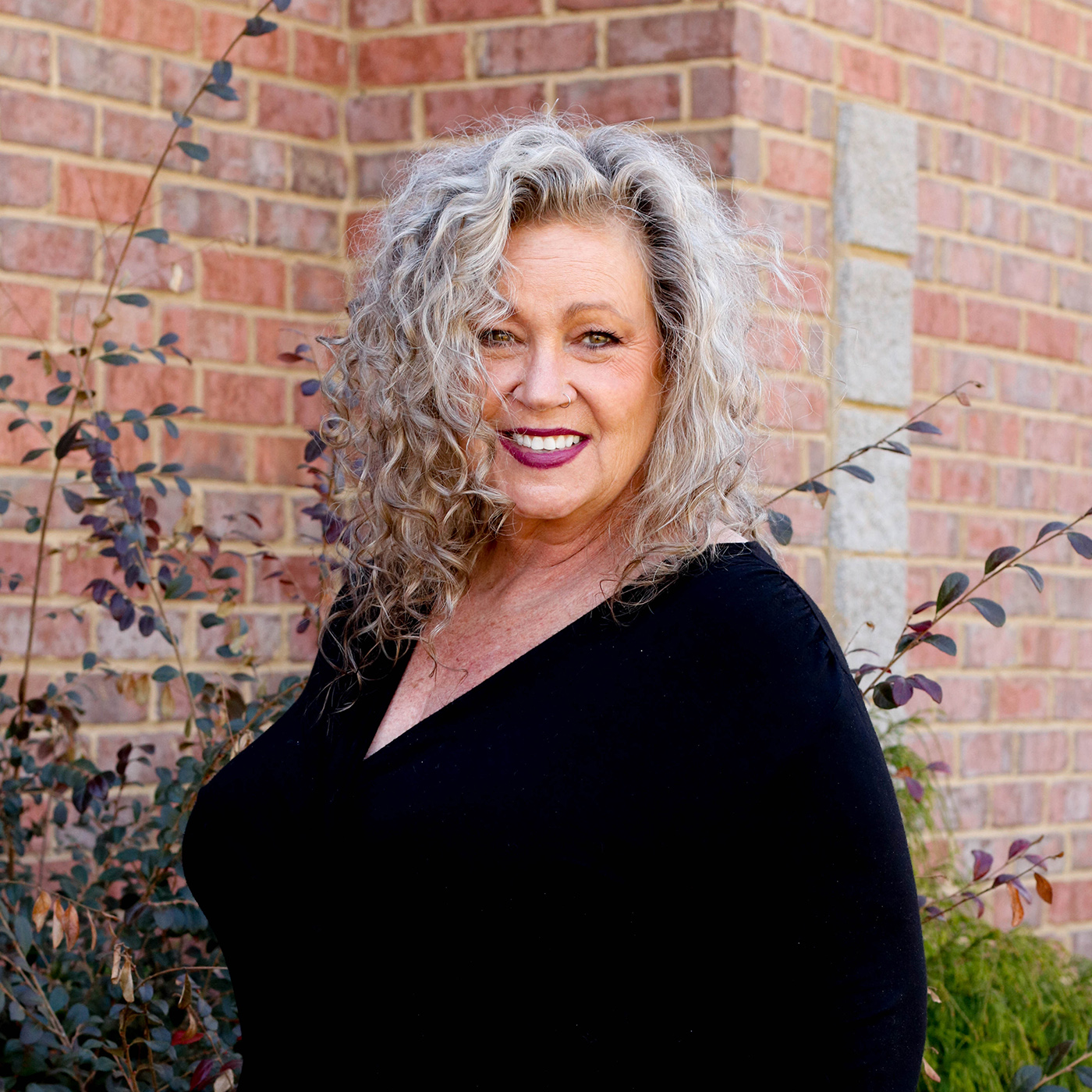 Karen
Registered Dental Hygienist
I enjoy the people I spend my days with: Dr. Kruger, my coworkers, and our wonderful patients. As a hygienist, I perform cleanings, scaling, and root planing. I also take X-rays, apply fluoride and sealants, and offer patient education and oral hygiene instruction.
I've worked in the dental field since 1987, hold an Associate degree, and joined Simply Smiles in 2020. Everyone at the practice is super fun, friendly, and relaxed, but also very professional.
I keep busy outside of work. I love hiking and gardening, photography, knitting, sewing, and crocheting, decorating, and music (I play piano and flute and also sing). Time with my grown children and young grandchildren though, is loved most of all.