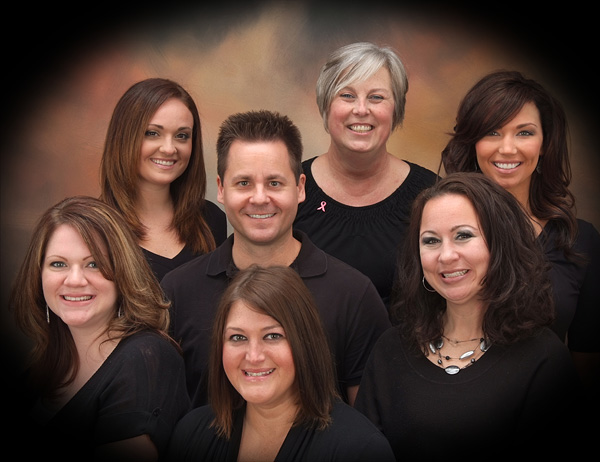 Our friendly, dedicated, and energetic team is committed to working with you and your family to create a positive experience every time you visit our practice.
We welcome you with warm smiles to our practice!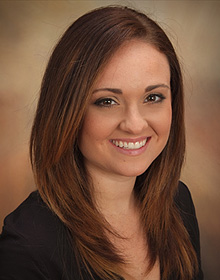 Heather
Receptionist
I am responsible for scheduling appointments and confirming our patients' insurance benefits. Many of our patients have formed friendships with our team, and it is nice to see them with a smile on their face as they walk through the door, as well as when they are leaving. I love working with Dr. Kruger because he's created such a positive work environment, and he is a dentist whom his patients can trust.
I have lived in Tennessee my entire life. I enjoy spending time with family and friends, and in my spare time I enjoy nature and running. I am also a singer/songwriter.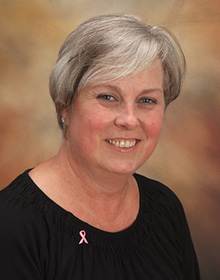 Teresa
Financial Coordinator
My job is to go over various treatment options with our patients and explain how their dental insurance can benefit them. I also make financial arrangements for payments and schedule appointments. I have been working in the dental field since 1980. You might call me a dental "Jack-of all-trades". In fact, I was Dr. Kruger's first and only employee when he opened Simply Smiles in April of 2007. I handled everything from assisting Dr. Kruger in the back to answering phones and greeting patients at the front desk! We have come such a long way since! My favorite part of my job is interacting with our patients; they are some of the best patients in the world. We always try to make their visits as fast, fun, and stress-free as possible.
I've lived in Wilson County all of my life and would never want to leave. This is such a beautiful area. I enjoy gardening, reading, and spending time with my family and friends. I especially love our yearly vacations to the beach in Destin, FL.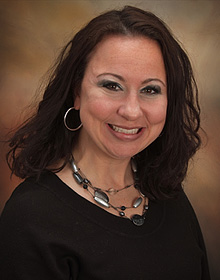 Barb
Registered Dental Assistant
I assist Dr. Kruger in all aspects of patient care and have been a Simply Smiles team member since 2008 after having ten years of experience previously. I enjoy working with patients and helping them become comfortable with their dental care. I love working at Simply Smiles because Dr. Kruger treats every patient and staff member like a member of his own family.
My time away from the office is spent with my husband and our three beautiful children. We enjoy any and all outdoor activities, as well as staying active in our church.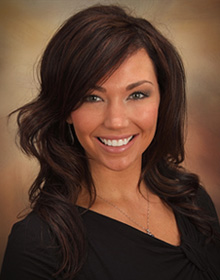 Lexi
Registered Dental Assistant
I began working with Dr. Kruger in June of 2009 after becoming a registered dental assistant in 2008. My favorite part of my job is the ability to change someone's life by helping them to have the confidence to smile again. I know I am in the right place when I am working for a doctor who cares about the patients as much as I do. Dr. Kruger is conservative yet very thorough in his treatment, which allows me to be a better caregiver to our patients. I truly feel blessed to be a part of the Simply Smiles team.
I have lived in Gladeville, TN, my entire life, where I love spending time with my family, friends, and English bulldog. I enjoy swimming, watching movies and Tennessee football, and being active in my church.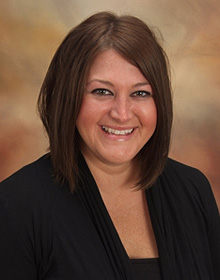 Sarah
Dental Hygienist, Certified Dental Assistant
I started working in the dental field in 2001 and became a certified dental assistant in 2004. I continued my education and graduated from hygiene school in 2006, joining the Simply Smiles team in 2008. I have developed some truly great friendships with our patients and their families, and that is my favorite part of my job. I also love working with such a great team! Dr. Kruger has the same passion for dentistry and patient care that I have.
I grew up in Kentucky, and my family and I moved to Mt. Juliet in 2006. When not working, I enjoy spending time with my wonderful husband and son. We like to travel as much as possible.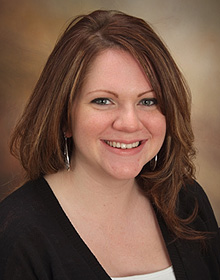 Rachel
Registered Dental Hygienist
I love getting to know our patients and helping them to feel comfortable while in our office. I strive to make each patient feel that they are valued, and I enjoy helping them maintain good oral hygiene. Dr. Kruger provides thorough care to each and every patient. He really takes the time to educate our patients so they can make informed decisions about their dental care.
I married my high school sweetheart, Daniel, in 2005. We are expecting our first child in December of 2011. We currently reside in Gladeville with our two dogs, Maggie and Emma. I enjoy reading, decorating cakes, and vacationing with family and friends when I get the chance.