For as long as I can remember, I have wanted to be a dentist. I love the artistry involved in creating a smile and the personal interactions I get to have with all of my interesting patients. Every day presents a new and exciting experience with the opportunity to learn and grow as a person.
I have been so blessed to work with such a fantastic team. They're really like members of my family! We always laugh and joke around, and our patients can tell how much we enjoy working with each other. We are truly a team with each member providing unique strengths and abilities to make our practice the best it can be.
Bachelor of Science in Zoology – University of Tennessee
Doctorate of Dental Surgery – UT Health Science Center, College of Dentistry
Following dental school, I was a resident in the AEGD program at UT, Memphis where I received advanced training in all aspects of dentistry with a focus on dental implant care. I am an active member of the Pinnacle Study Club of Nashville, an affiliate of the renowned Seattle Study Club. We meet monthly to discuss the latest in patient care and develop comprehensive full-mouth rehabilitation treatment plans and perform treatment for those that cannot afford optimum dental care. I also travel yearly to Seattle, WA to attend the Kois Center, a comprehensive nine course curriculum involving aesthetic, occlusion, and restorative dentistry.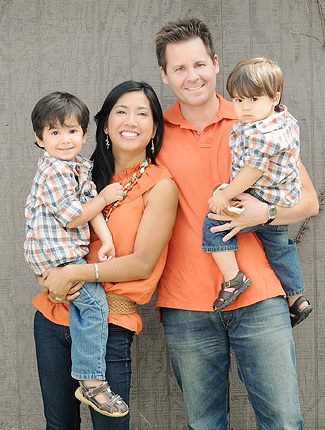 Dentistry led me to my beautiful wife, Aileen, whom I met while attending dental school. We chose to live in the Nashville area to split the difference between my hometown of Germantown in West Tennessee and her hometown of Greeneville in East Tennessee. When we happened upon Mt. Juliet, we loved the idea of living in a wonderful community so close to two lakes. It really didn't take long before I knew that Mt. Juliet was the place to build my dental practice and raise our children.
Our two sons are Grant and Hudson. We are blessed to have both my wife's family and my mother and father living in the same neighborhood, so we have plenty of babysitters available! I enjoy spending time with my wife and sons, playing golf, boating, traveling, exercising, and being active in our church. The Simply Smiles team likes to stay active in the community, sponsoring various little league sports programs and donating supplies for needy causes.